Leading Manufacturer & Exporter Of Dry Red Chilli
Our company is committed to delivering the highest quality dry red chilli all over the globe.
Get to Know Us
Atya Exim, a renowned company with a strong reputation in the export business, brings you the finest dry red chillies from around the world. We take pride in our commitment to delivering top-quality spices and exceptional service to spice enthusiasts worldwide.
Our dedication to excellence has made Atya Exim a trusted name for those in search of high-quality dry red chilli spice options. With our extensive experience and global presence in the spice industry, we are well-prepared to meet the increasing demand for premium dry red chillies in the international market. Choose Atya Exim for a world of spice that adds flavor and excitement to your culinary creations.
Our Products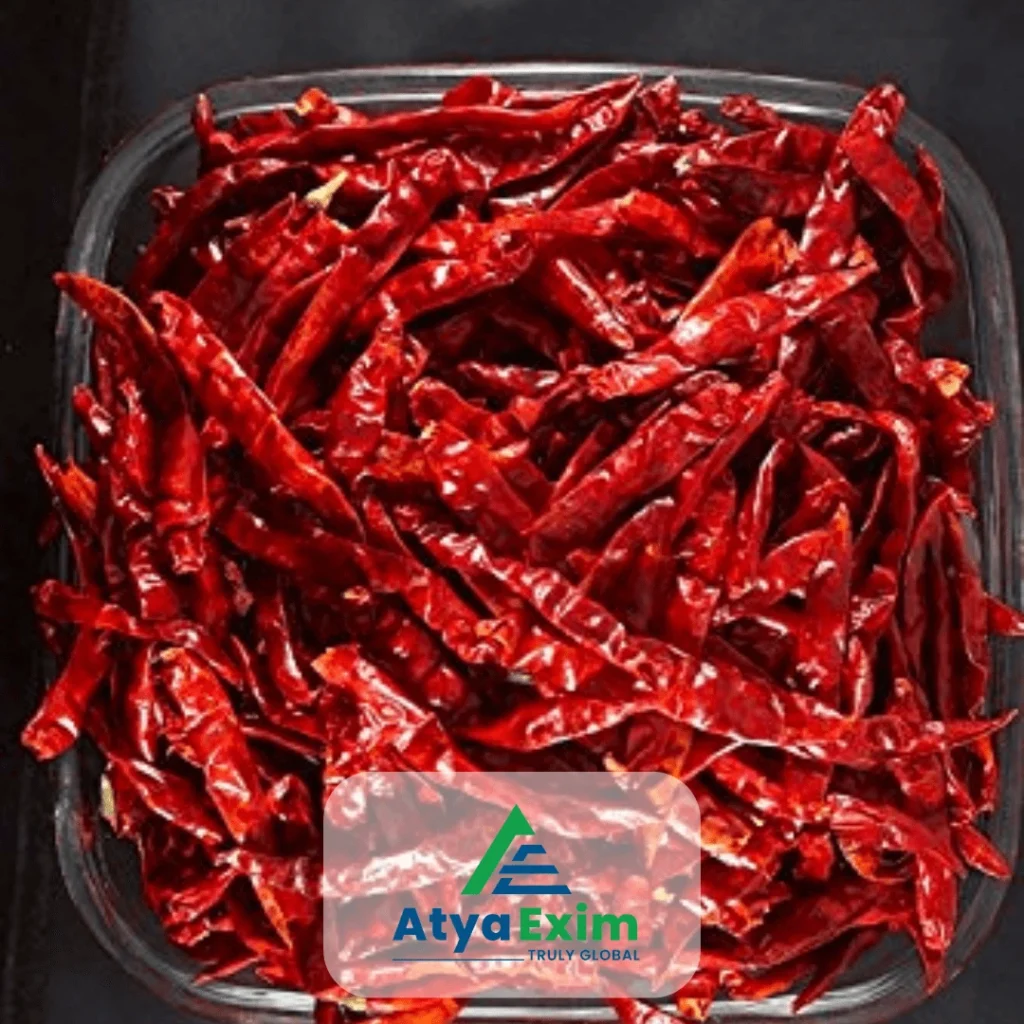 Contact Us